Released on Aug. 15, 2022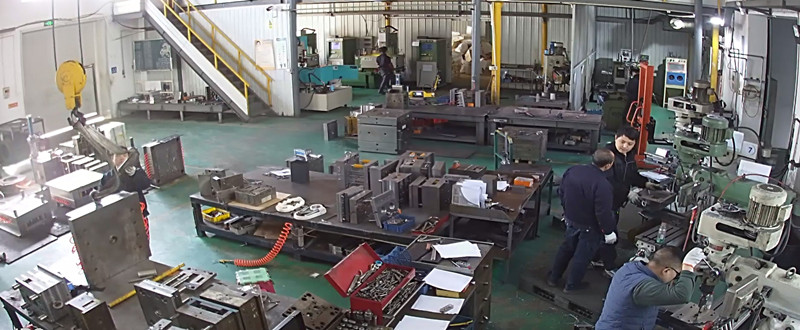 Undoubtedly, design engineers assume a lot of responsibility when developing parts with tight injection molding tolerances. When margins are as slim as +/- .001 inches in some medical, automotive, industrial, and consumer applications it's a given that design drives injection-molded part performance. Likewise, the design is the first place to seek answers should something go wrong with the tight tolerance part.
Managing tight tolerance injection molding — and, by extension, taking some pressure off of designers — is done most effectively when you follow these three expert tips:
1. PAY ATTENTION TO COMPLEXITY
When done correctly, a complex design can aid in maintaining an injection-molded part's tight tolerances. However, shrinking and warpage commonly occur as part complexity increases, meaning tight tolerances — and the molding process — may not be repeatable.
Engineering teams need to be dialed into the possibility of shrinking and warpage in complex designs so they can head off costly delays or rework. To do so requires deep dives into resin selection, tooling design, and material flow using mold fill analysis. This sophisticated Design for Manufacturability (DfM) approach helps engineers accurately analyze and dictate three essentials of tight tolerance injection molding: cavity fill rates, proper cooling temperatures, and the overall cooling process.
2. START EARLY IN THE DESIGN PHASE
Identifying injection molding tolerances early in the design phase allows design engineers to factor in requirements that influence tight tolerances such as part geometry, overall size, and wall thickness.
Thick-walled designs, for example, may have variable shrink rates that "move" within sections, making it difficult to hold tight tolerances. Part size also plays a role. Simply put, the larger the part's dimension, the harder it is to control shrinkage and manage injection molding tolerances.
3. UNDERSTAND THE ENVIRONMENT
When designing injection-molded parts for complex applications, design engineers must clearly understand the environment wherein the part will function.
Why is this so important? The environment influences resin behavior. If materials respond unpredictably to environmental conditions, tight tolerances are at risk.
To better illustrate the point, consider that resins typically have large thermal expansion coefficients. As a result, parts may have to be measured at a consistent temperature to accurately determine expansion and contraction. These two characteristics largely dictate a part's ability to maintain injection molding tolerances.
ONLY THE BEGINNING
While the design phase is the obvious place to start the conversation about injection molding tolerances, there's much more that contributes to successfully manufacturing parts for complex applications.
Fine Art is an expert in manufacturing injection molded industrial components. Our efficient and accurate injection molding process allows us to produce small and medium sized components of the highest quality. We have the ability to meet all plastic industrial component requirements in terms of material, size, shape, and tolerance.
We specialize in custom injection molds, plastic injection molding and plastic injection OEM parts. Customer demand-oriented and Market-oriented ensure us to provide custom plastic or rubber part is exactly what you are looking for.
When you need oem injection molding or oem plastic injection molding,we are committed to provide with high quality competitiveness of goods and services.