Released on Feb. 28, 2022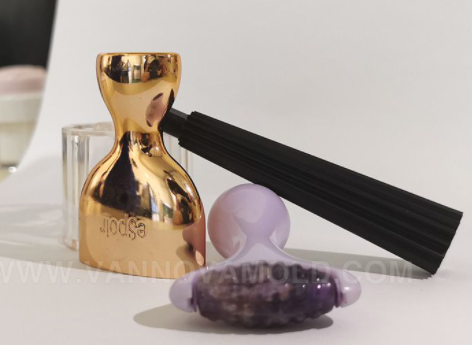 A small, single cavity plastic injection mold usually costs between $1,000 and $5,000. Very large or complex molds may cost as much as $80,000 or more. On average, a typical mold costs $12,000.
At least to some degree, asking what plastic injection molds cost is a lot like asking, "How much is a car?" Will your mold be a Pinto or a Porsche? And don't forget that the price of a mold is just the beginning. To determine overall plastic injection molding costs for any project, you have to consider raw material, operation, and repair costs later down the road too.
The cost to make a plastic injection mold
The determining factors in the cost of your mold are a combination of the part size, complexity, material, and anticipated quantities. For instance, if you wanted 1,000 washers per year, we would recommend a single cavity mold, meaning it makes one washer per machine cycle. In that case, the mold would probably be $1,000-2,000.
However, needing 100,000 Xbox controllers every month is a different story. For this requirement, we would build a 12 cavity hardened "family" mold which would make four Fronts, four Backs, and four Button Trees every cycle. Of course, this type of mold comes with a cost. You'd better have $60-$80,000 or more to invest!
These examples are extreme, but they illustrate the range of costs to anticipate. Your particular part will most likely fall somewhere in between that. At Rex Plastics, our molds average around $12,000.
Is injection molding cheap?
If you're looking at price per unit, plastic injection molding is one of the cheapest, most cost-efficient forms of manufacturing. When injection molding, it's important to remember that the more units you create with your mold, the cheaper the price per unit becomes. While the start-up costs for a large run can be high, the price for the project becomes better and better as you continue to produce.
Plastic injection molding price guide
As a full-service plastic injection molding company that manufactures molds from conception to completion, pricing for each job we fulfill can vary dramatically.
But we know injection molding price estimates are critical to any successful project.
That's why we've put together the following price guide to help you budget for your mold. The injection molding cost examples are categorized by type (Rapid Prototyping, Insert Tooling, High-Production Tooling), and degree of difficulty (Basic, Intermediate, Advanced).
Injection molding material cost
Material selection is another consideration in determining what plastic injection molds cost. Any plastic product made from fiberglass filled material, for example, will wear down most common molds. Only a mold made from hardened tool steel can withstand injection molding with fiberglass filled material.
Planning your next project
If you have a target price established for your parts, tell your mold builder. They can design the mold accordingly and plan for the right number of cavities to achieve that price. The more cavities (or parts made per cycle), the less expensive the parts will be, also allowing for higher output.
While you don't need to know every detail about the types of molds available, it's always a good idea to come prepared. Supplying the basics to your mold builder will help them build the best tool for your project. We recommend that you find a mold maker who also has production capabilities. The company running the production won't want to build an inadequate mold because they know they have to use it. Fine Art is a professional mold maker with 15 years experience and professional technical team. If you want to learn more or have any question, please contact us for free!